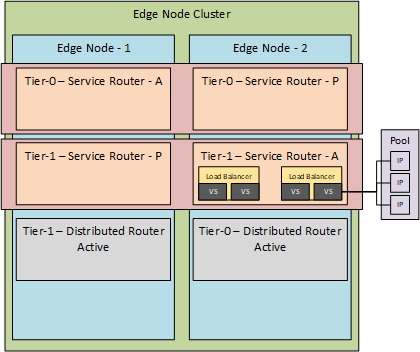 Load Balancing with NSX-T – Part 1
So after I looked at the installation, the fabric and routing and switching, it is time to take a look at the higher level networking functions within NSX-T, like Load Balancing. The functionality itself has not changed very much since NSX-T (compared to V), but the way that it is consumed is different.
As described in an earlier blog (Routing with NSX-T (part 1)), NSX-T uses multiple entities within it's fabric. Two of which being tier-0 and tier-1 gateways and load balancing can only exist on a tier-1 gateway. So when you use Load Balancing within NSX-T you have to deploy both tier-0 and tier-1 components.